Rise Above Plastics - Vacation Rental
Maui Visitor and Convention Bureau is a partner in the "Rise Above Plastics
on Vacation

" effort and is support

ing

by providing co-branded reusable water bottles at no cost to early adopters of the program. MVCB is also recognizing existing partners and is inviting vacation rental units and condominium complexes to join in on this important effort.
Ready to start reducing single use plastics through your vacation rental?
A reminder, this program is designed for vacation rental owners and operators only. Click here to support the program as a visitor.
If you wish to participate, the following actions are required:
Install a water filtration system in each registered unit and make a plan to maintain it (click here for resources)

Provide reusable beverage containers for guest use (order free bottles generously sponsored by MVCB using the form below)

Notify guests of this alternative prior to arrival on Maui (messaging provided to program participants upon receipt of registration)

The Rise Above Plastics committee will provide you with a toolkit of resources to help your company implement this program. The toolkit includes:
Messaging for confirmation emails


In unit printable collateral

Program logo for web use

Digital badge for use on your website


Social media content (images and captions) for use on your social channels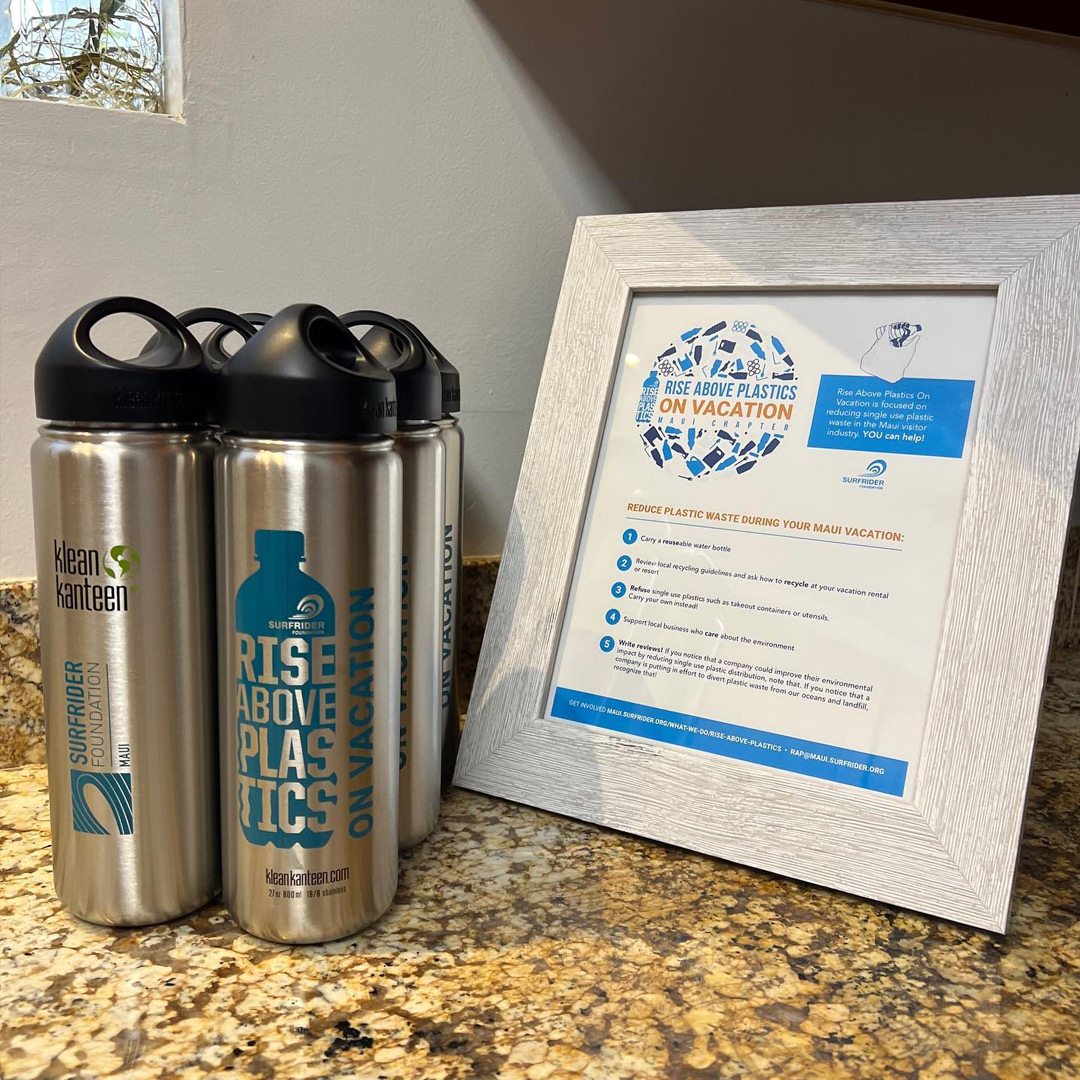 Provide Reusable Bottles For Your Guests
Help Maui visitors understand the impact of their choices and provide them with reusable water bottles to use on their vacation. We support you with access to high quality, branded bottles and a toolkit of resources to implement the program.
Let's Work Together to Help Eliminate Plastic Pollution
Proudly Display Your Support
Once you become a part of our program you can add this badge image to your website to let your guests know that you are working to help reduce plastic pollution on Maui. Email webmaster@maui.surfrider.org if you need assistance in adding this to your website. The digital participant badge is just one of the tools provided to effectively communicate this program with guests.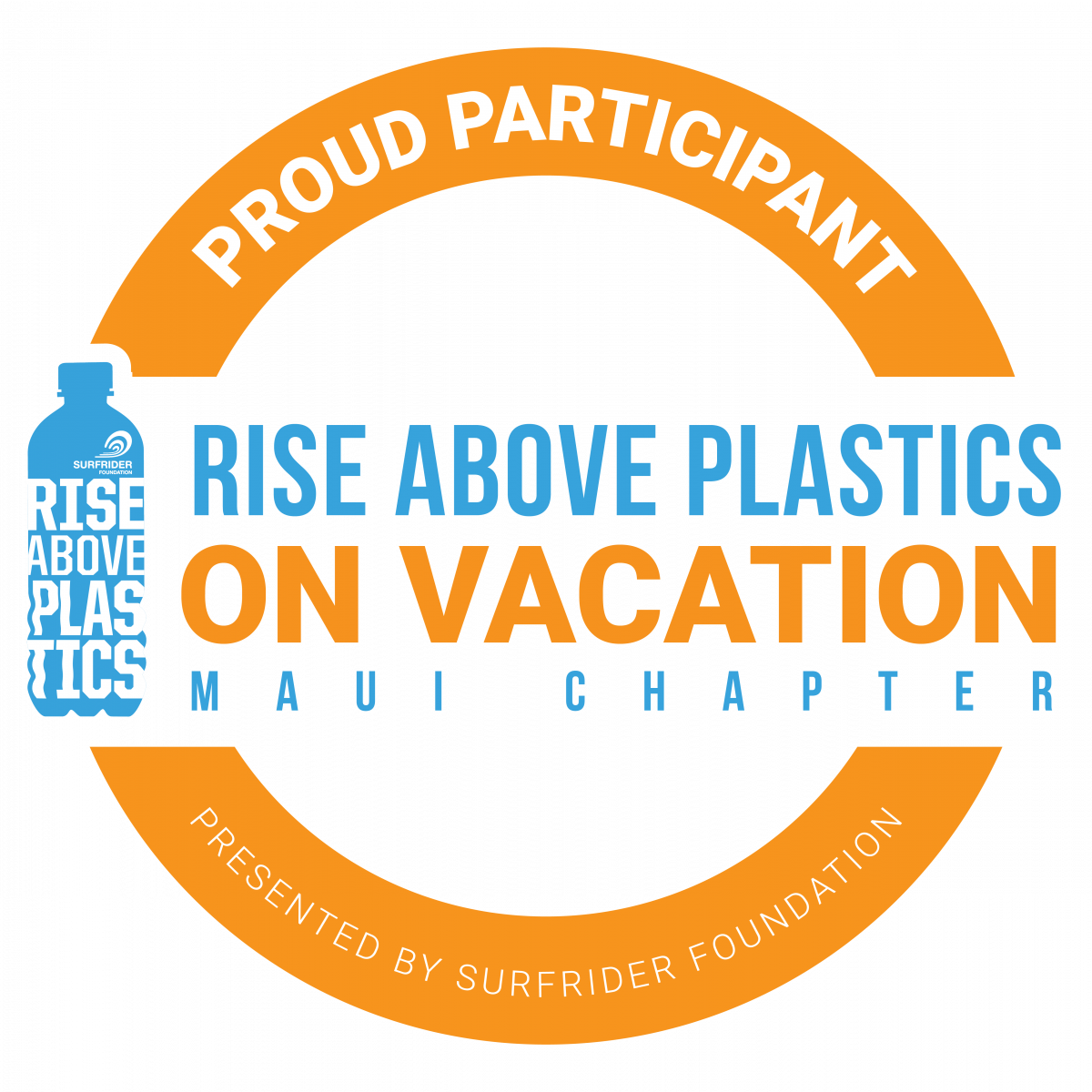 Vacation Rental Signup Form
Please complete the registration form below. A committee member will be in touch upon receipt of your registration form to provide beverage containers and tool kit resources. Have questions? Please email us rap@maui.surfrider.org